MindKidz
Teaching children how to think in a problem-solving way. This teaches children to try and find a solution by themselves if something doesn't immediately work.
This gives them insight into how certain things work and how they come into being. All kinds of skills come into play, such as concentration, cooperation, solution-focused thinking, creativity, presentation, and using your imagination. Children are naturally curious, and we enjoy exploring this within the label!
Our professional team supervises and guides the children, but also offers them the freedom to make their own discoveries and coach the children in a natural way. The freedom and thoughts of the children are very important within this label.
A small selection of the activities of MindKidz
'That which I hear, I forget. That which I see, I remember. That which I do, I understand.'

- Thijs (STEAM-specialist at UniKidz)
Team MindKidz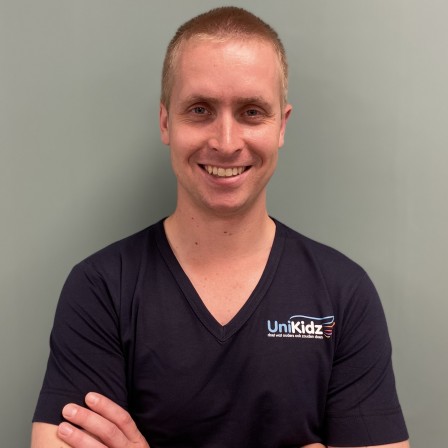 Dennis
STEAM- en Outdoor specialist
Pedagogisch medewerker BSO