SoulKidz
Surrender with heart and soul to the activities of the SoulKidz programme. Go on a beautiful journey during which you get to know yourself better and can shine.
The SoulKidz label offers freedom for expression and an opportunity to find peace within yourself.  As part of SoulKidz, children learn to develop on a personal and social level. Their creativity is challenged, and they learn to cooperate and think and work in terms of solutions. There is room to make mistakes without any negative consequences. Children also learn to reflect on the process and to ask why something went well or not and what made it fun. On a physical level, we work on body awareness, flexibility, strength, and condition. SoulKidz empowers children.
The UniKidz team is made up of talented, professional, and enthusiastic people, bringing together dance and yoga instructors, theatre and singing teachers, and teachers trained in classical ballet. These people share their passion to do everything with heart and soul and convey this dedication to our kidz – even the youngest ones. These professionals offer classical ballet, mini dance, hip-hop dance, singing classes, mini theatre, drama and acting classes, Pilates4Kidz, yoga, and street dance.
UniKidz locations are equipped with facilities such as a dance and theatre hall, and a sports hall, so that we can offer the SoulKidz activities on location.
A small selection of the activities of SoulKidz
'Shine by putting someone else in the spotlight.'

- Quote van Tim (theater teacher at UniKidz)
Team SoulKidz
Vicky
Pedagogisch medewerker BSO
Locatiemanager UniKidz Westwijk & locatiemanger UniKidz Nes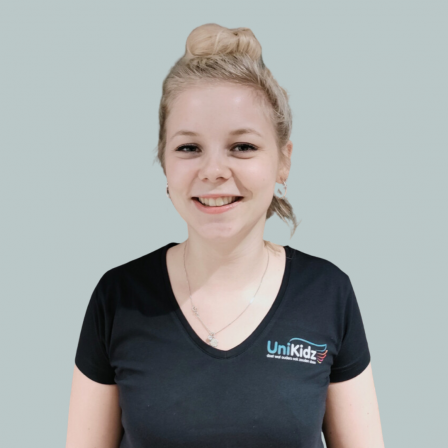 Ella
Pedagogisch medewerker BSO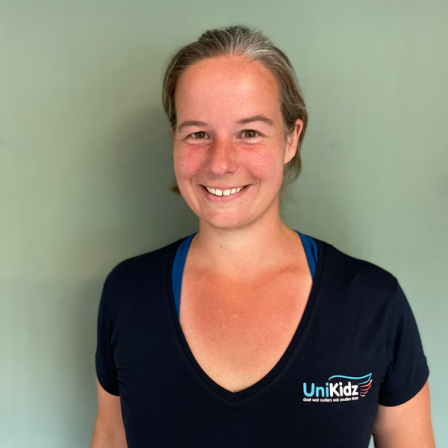 Els
Theaterdocent en creatieve vorming
Pedagogisch medewerker BSO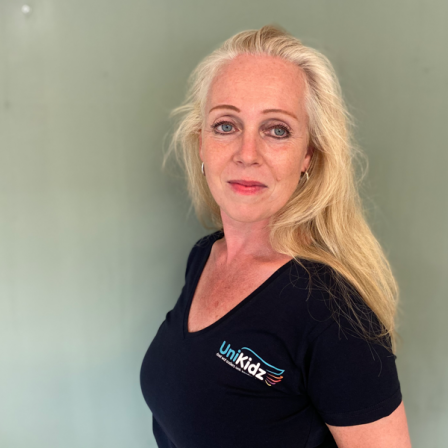 Esther
Theater- en dansdocent
Pedagogisch medewerker BSO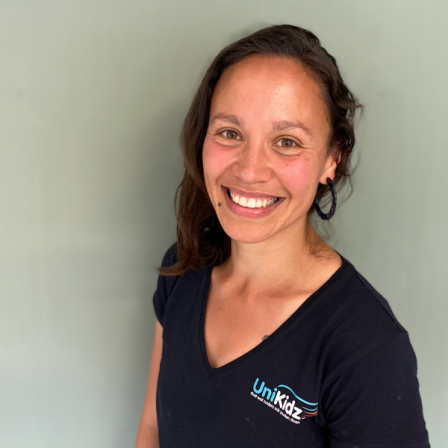 Hanna
Dans- en yogadocent
Pedagogisch medewerker BSO
Irma
Pedagogisch medewerker BSO
Lex
Pedagogisch medewerker BSO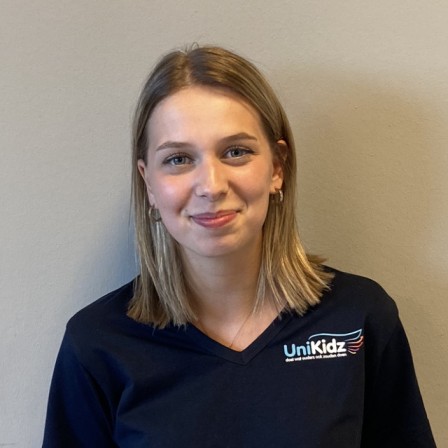 Luna
Dans- & bewegingsleider
Pedagogisch medewerker BSO
Nadieh
Dans- en creatief docente
Pedagogisch medewerker BSO